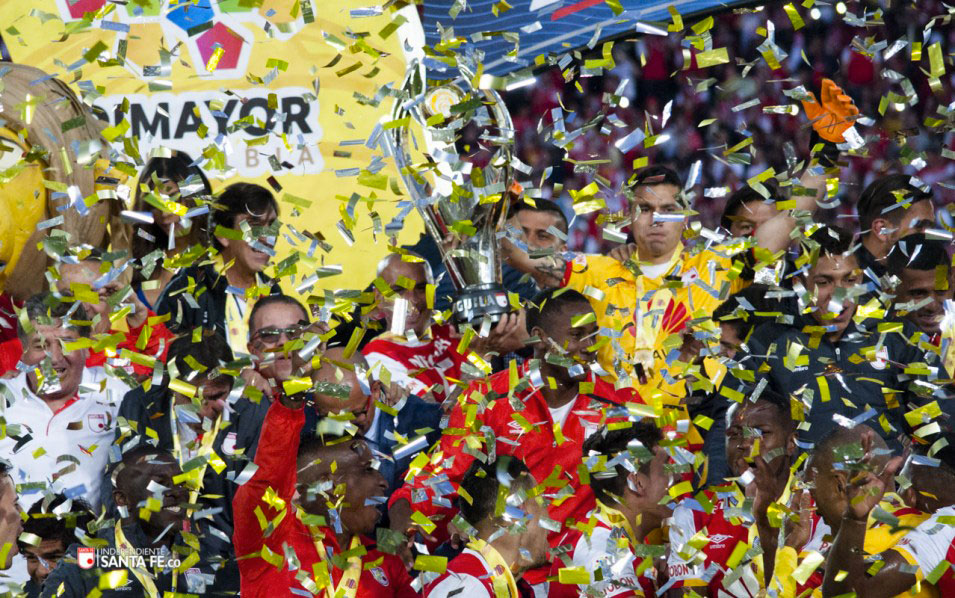 As the Liga Águila kicks off and most teams finish their pre-season, it's a good moment to take a closer look at the title candidates for this year.
---
The team that springs to mind if we are talking about favourites to take the next Liga Águila title is Atlético Nacional. Los Verdolagas may have let go of Copa Libertadores champions Orlando Berrio and Alejandro Guerra, but super striker Miguel Borja is still with the Medellín side. Nacional have also held on to their successful manager, Reinaldo Rueda. Plus, they have signed a world class forward in Dayro Moreno, while Aldo Leao Ramírez and Edwin Valencia bring another combined 49 international caps to the team.
Nacional have by far the strongest squad in Colombia and possibly even South America, but they also have a busy schedule, which cost them both titles last year. However, the fact that the international schedule will be both less demanding and more spread out this season, puts the Copa Libertadores holders back in the frame as top contenders for the Liga Águila title.
Hot on their heels are Independiente Santa Fe and Independiente Medellín. The Bogotá side have already taken their first trophy of the season, claiming the Superliga title over Medellín. El Cardenal kept relatively quiet on the transfer market, but made some signings to improve the depth of their squad. One of them is Johan Arango, the offensive midfielder whose fearsome reputation for his deadly free kicks is mirrored by an equally fearsome reputation for his love for nightlife and drinking. Santa Fe have a track record for getting the best out of footballers who get themselves into trouble, so this might just be a dream marriage.
Independiente Medellín made the most of the transfer window, signing the still only 24-year-old Juan Fernando Quintero. The creative midfielder moved to Europe when he was 20, with hopes – and prophecies – of a big career ahead of him. He represented Colombia at the World Cup in Brazil, but his prospects stagnated and he mostly kept the bench warm at Porto and then later Stade Rennes. Sadly, Quintero became more famous for his reggaeton career than his football. Now, he has returned to his place of birth in an effort to breathe new life into his career. Together with the experienced Cristian Marrugo, he is the creative axe of the midfield at El poderoso de la montaña as the team battle for the title.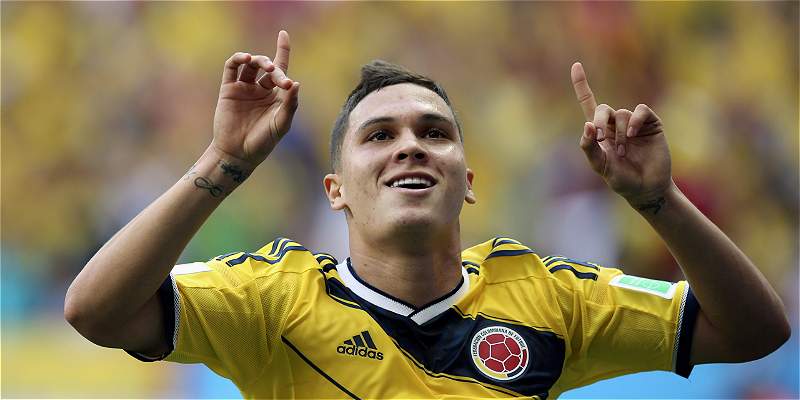 Millonarios and Junior de Barranquilla are both outsiders. Both have brought in managers following seasons they want to forget. Millonarios appointed new gaffer Miguel Ángel Russo to take them to new heights. Russo has a successful management career in South America, winning the Copa Libertadores with Boca Juniors in 2007. However, without signing big names, Los Embajadores are little more than an outside shout for the Liga Águila title.
Junior brought in Alberto Gamero. The Santa Marta born manager came over from Tolima, with whom he won the Copa Colombia in 2014 and reached the Liga Águila final last season.
The player to look out for in the Barranquilla side is Robinson Aponza. In 2014, he left Tolima after spending a lot of time on the bench, but he then upped his game and last year was the top goalscorer in the Peruvian league with 30 goals. At 27 years old, the creative midfielder is looking for his second chance in Colombia and could help Los Tiburones reach the top in 2017.
The outlook in Cali is not so positive. Last season, Manager Mario Yepes saved his job with victories at the end of the season that took Deportivo Cali into the top eight, but his position is on shaky ground. He brought in former top goalscorer in Colombia Jefferson Duque, but the injury-prone striker is returning from a difficult year in Mexico and he will have to put that behind him if he is to take Los Azucareros to the hot seat.
City rivals America de Cali are back in the top division after five years in the second tier. Los Escarlatas' main objective for this year is avoiding relegation, but due to their fanbase and potential, they are not a team you should discount. For them, first season qualification for the top eight will be an extra.
Another outside shot are Rionegro Aguilas, who have the reputation for frequently changing their name. They've now settled in Rionegro and have signed some interesting names for 2017 including Goalkeeper Ernesto Hernandez, 2015 Deportivo Cali champion. Manager Otero has a reputation for putting together organised teams and will be a strong contender for the top eight.
The other outsider is Deportivo Pasto. Recent years for the southernmost club have been ones they will want to forget: in just three years, they have had six different managers and seen a constant battle against relegation. To combat this, Pasto have brought successful former manager Flabio Torres – who was manager between 2011 and 2013 – back to the Los Volcanicos department. When he was in charge, not only did he immediately bring them back from the second division, but they also finished in the top eight of the top division in all four seasons, including even a lost final against Santa Fe in 2012. Pasto boasts a ground that none of the other clubs really likes visiting because of the altitude and the slightly secluded location, giving them a strong home advantage. The downside is that they are a club with a history of problems paying their players, but if the financial issues stay away, they could make the top eight.
The third Bogotá team, La Equidad look marginally stronger than last season, but are still not considered likely contenders for the top eight. We shall see whether age is an advantage as striker Carmelo Valencia comes back from China and the experienced Diego Alvarez and John Alex Cano join from Patriotas to make Los Aseguradores one of the teams with the highest average age in the Liga Águila.
Bogotá will still have four teams in the top division even though Fortaleza were relegated to the second division in November. Tigres FC from Soacha was only founded last year when it took the professional license from Expreso Rojo. They then managed to get promoted during their first season in professional football. The stadium they used last year in Soacha is not up to scratch for the first division so the team, managed by 35-year-old Jhon Jairo Bodmer, will play its games in El Techo stadium in Bogotá.
Independiente Santa Fe proved last season that any team that can stay near the top ten has a good shot at the title. They struggled to qualify for the playoffs right up until the last round. However, once they were there, they found their form and went on to win the title.
Having this structure of quarterfinals, semifinals and a final after a regular 20 round season opens the way for this kind of rags to riches story – meaning that we can expect this new season to be exciting right up until the last game.
---